Assistant Professor Chen Hui Voted as the "Rising Star" of the Year 2018
Published:2019-12-09
Assistant Professor Chen Hui, a core member of the psychological research team guided by Shen Mowei who is Cheung Kong Scholar Chair Professor, is voted as the "Rising Star" of the year 2018 by the Association for Psychological Science (APS). As the only award-winner in mainland China, he is highly appraised by the APS for his contribution on the research field of attention and working memory.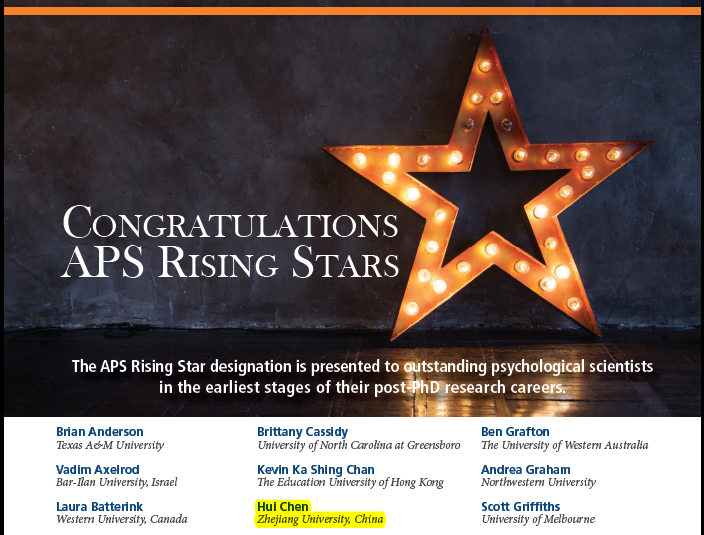 In the recent five years, he demonstrated a striking phenomenon that people could not report an attended attribute (e.g., letter identity) that had just reached conscious awareness, which named Attribute Amnesia. Besides, he proposed a memory encoding cost (MEC) theory, which integrates attention and memory encoding to explain costs and benefits evoked by a spatial cue. Some parts of these research achievements are published in the top leading psychological journals, including Psychological Review, Journal of Experimental Psychology: General, Psychological Science,Cognition,Journal of Experimental Psychology:Human Perception and Performance,Psychology and Aging and so on.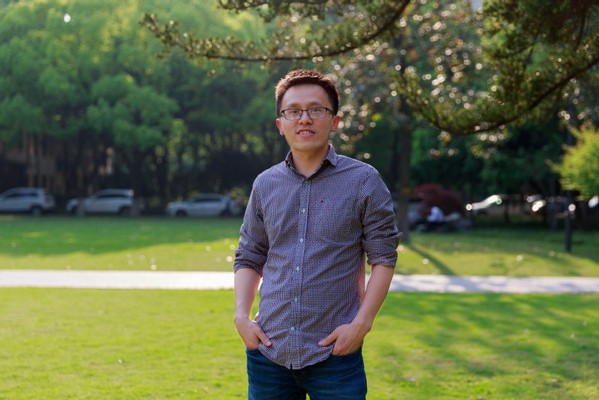 In the international psychological research circles, the Association for Psychological Science is a recognizable international academic organization devoted to promoting psychological research, with more than 33,000 members worldwide. The Rising Star Award is one of the most important academic awards intended for young scholars who make outstanding contributions in psychology.
【 close 】